The Enzo Ferrari lookalike and legendary German Footballer Mesut Özil announced his retirement from the national football team at a young age of 29. The attacking midfielder was considered as one of the best playmakers produced by Germany in past 10 years. Unfortunately, racism defeated sports again as the Arsenal's key player left his national side because of ill-treatment by his countrymen. Mesut Özil has represented Schalke 04, Werder Bremen and Real Madrid till 2013.
What Mesut Özil has to say about it?
The German footballer claims that he faced racism and disrespect because of his Turkish roots and religious background. He even received hate-mails and was being blamed for Germany's failure in the World Cup 2018. Mesut even said that "I am German when we win, but I am an immigrant when we lose." It cannot be denied that Ozil was one of the reasons for Germany's success in Football in the past few years yet his retirement would possibly hurt many sentiments across the globe.
"It is with a heavy heart and after much consideration that because of recent events, I will no longer be playing for Germany at the international level while I have this feeling of racism and disrespect," said Özil. The midfielder even criticised his haters by saying that  "I used to wear the German shirt with such pride and excitement, but now I don't. I feel unwanted and think that what I have achieved since my international debut in 2009 has been forgotten."
What is the real controversy?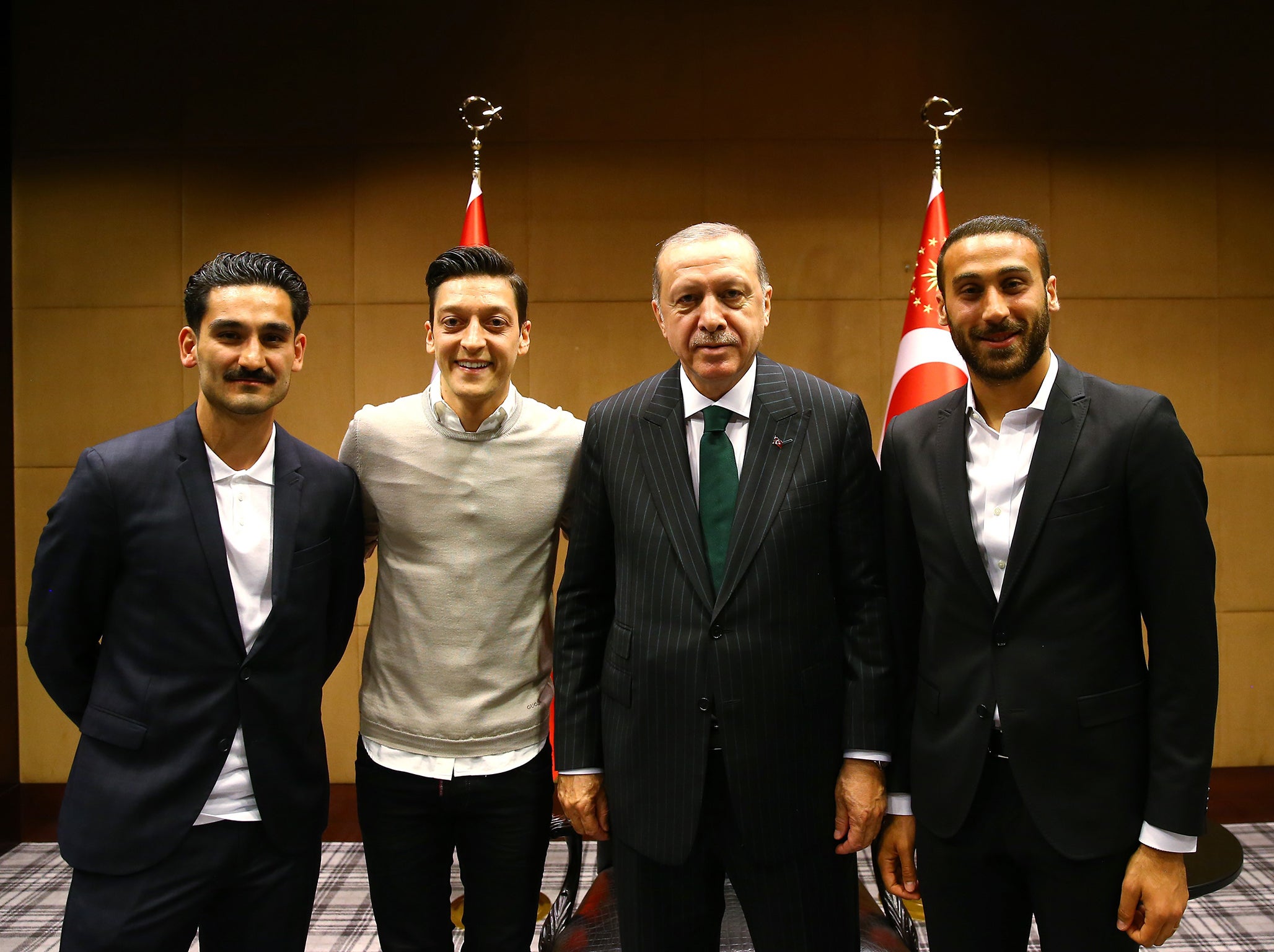 It is not a hidden fact that Germany was a home to immigrants in the past. About three million people in Germany are of Turkish descent. Mesut Özilmet Turkish President Erdogan along with Germany teammate and Manchester City midfielder Ilkay Gundogan to discuss football with the president.
Later on, Gundogan and Özil were questioned by politicians about their loyalty to German democratic values. Deutschland has previously criticized the Turkish president's crackdown on political dissent following a failed regime. Gundogan tried to protect his image by saying that he "honours German values 100%" and isn't politically inclined to Erdogan.
The social issue raised by the German Footballer
Immigration is one of the major political issues of Germany. With almost 20% of non-germans living in the country, the people still face racism and discrimination at some point in their lives. There were always numerous players in the German national side with multiple national descents whether its Polish-German or Turkish-German. Ozil even questioned that why don't other players of dual-heritage have not been subjected to the same treatment.
"Is it because it is Turkey? Is it because I'm a Muslim? I think here lays an important issue," he said.
In reply to Mesut Özil's statement, Germany's Social Democrat Justice Minister Katarina Barley stated that "It's alarming if a great German football player like Mesut Ozil no longer feels wanted in his country." After this whole incident, the twitter and other social media platform are flooded in support of the Arsenal's playmaker.