The only reason why Cricket is considered a gentlemen's game is that it's originated from the United Kingdom and they had ruled 22 countries across the globe. Can't you see the influence of money and power? Unlike Cricket, Football is altogether a different sport; All you need is a ball and two goalposts and that suffice every situation. With less than a month left for the biggest carnival of soccer, Here are five legendary things you'll miss in this year's FIFA World Cup.
If you're a supporter of Germany or Argentina, you can't forget his name. The 25-year old Mario Götze played as an attacking midfielder in the German Squad of 2014 FIFA World Cup. In 2014 FIFA World Cup Grand Finale against Argentina, he came on as a substitute in the 88th minute and scored a winning goal in the 113th minute. Unfortunately, the Borussia Dortmund midfielder won't be seen in the Russian grounds.
The legendary Spanish goalkeeper will not be seen in this year's FIFA World Cup. Last FIFA World Cup was nothing less than a nightmare for the Spanish team as they ended their journey in the group stage. Iker even blamed himself for a bad start of the tournament, as they lost their title of defending champions. But if you're a true fan of football, you can't ignore the fact that he was the reason of FIFA 2010 World Cup triumph.
Chile National Football Team
2014 was not either a great year for Chilean Footballers but fortunately, they made it to the round of 16 in the FIFA World Cup. With likes of Alexis Sanchez, Claudio Bravo, and many others. Chile could have been one of the favorites for this year's World Cup but unfortunately, you won't be seeing the fast legs of Alexis Sanchez on the field.
Netherlands National Football Team
The Netherlands is one of the unluckiest teams in Football History. They have made it thrice to the semi-final and still haven't won their first World Cup. In the year 1974, they were defeated by Germany and lost to Argentina in 1978. They were looking super strong in 2010 FIFA World Cup, but a goal by Andres Iniesta vanished their hopes again. Last World Cup, they were lucky enough to make it to the semi-finals but this year they lost their hopes in the qualifiers of the World Cup.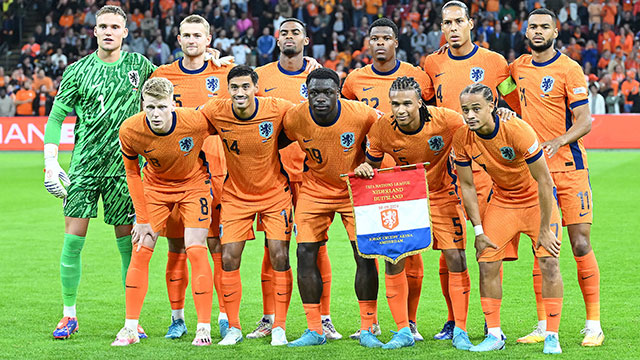 Italy National Football Team
The thought of Italy being absent from the FIFA World Cup is disturbing for everybody. Italy is the second most world cup winning team. They have done it four times and are leveling with Germany. With a squad of skillful players like- Andrea Pirlo, Gianluigi Buffon, and Mario Balotelli. Italy was one of the favorites in the FIFA World Cup 2014, but this year "The Blues" won't be available as they failed miserably in the qualifiers.
These are one of the major missings of this year's FIFA World Cup 2018. It might be a perspective but it is the truth. If you think you can add few more to the list, you are free to like, comment and share.
P.S- I apologize if I offended any of the cricket fans out there.